Year Five Homework Page
REMEMBER THAT ON A MONDAY AND A WEDNESDAY YOU HAVE READING HOMEWORK. YOU MUST READ TO SOMEONE IN YOUR HOUSE, AFTER WHICH THEY MUST SIGN YOUR DIARY AND LEAVE A COMMENT.
30.06.2017
We hope you enjoyed your trip to Denham Country Park this week! You all became excellent fishermen!
Your homework is to learn the song words for the Beauty and the Beast show which can be found on the Year 6 homework page.
You must also get together your costume for the show. You will be dressed as villagers so you must wear neutral or pastel colours. Nothing bright! Do not come in fancy dress as the Beast or Belle!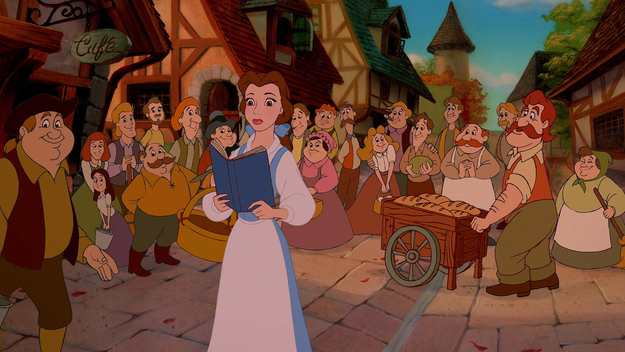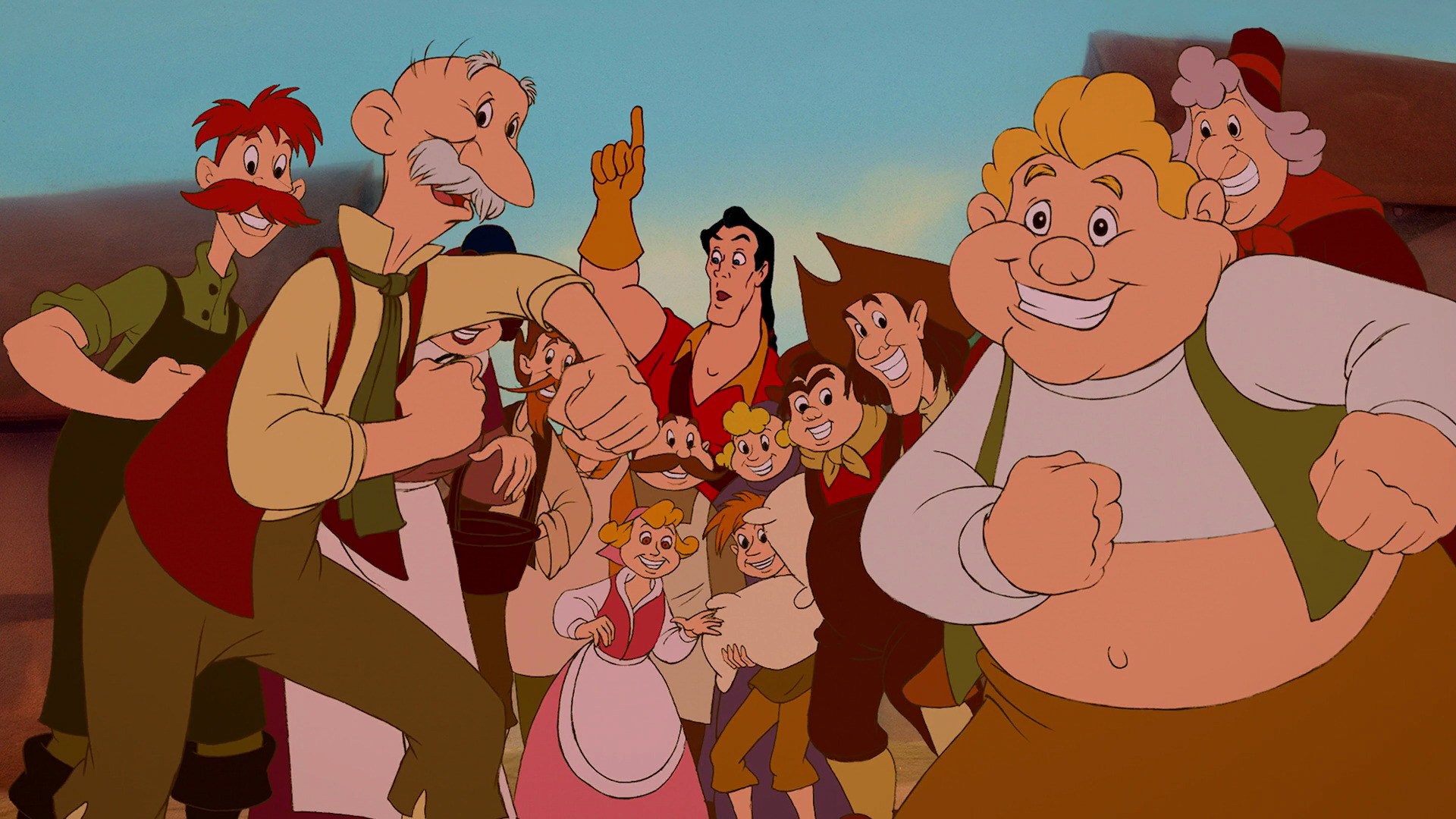 There will be no spellings this week due to Decathlon (which is on Friday!). You are allowed to come in wearing your Games Kit.
23.06.2017
Once again, your homework is to finish your Science project that is due in WEDNESDAY 28TH JUNE.If it is not handed in on this day then it will not be part of the Science Fair which will be a real shame.
Please remember that our trip to Denham Country Park is taking place on Monday and Tuesday. Copernicus and half of Couper will go on Monday. Darwin and half of Couper are going on Tuesday. You must bring:
- A named water bottle
- A named packed lunch in a plastic carrier bag (NOT A LUNCH BOX!)
- Wellington boots (knee-high)
- Spare socks
- Spare tracksuit bottoms
DO NOT WEAR JEANS ON THE DAY PLEASE.
SPELLINGS
| | | |
| --- | --- | --- |
| GROUP A | GROUP B | GROUP C |
| aggressive | neighbour | embarrass |
| dictionary | relevant | miscellaneous |
| language | foreign | technique |
| lightning | committee | unfortunately |
| stomach | curiosity | industrial |
| vehicle | interfere | physical |
| rhythm | government | knowledge |
| prejudice | temperature | necessary |
| yacht | definite | conscience |
| sincerely | signature | sequence |
16.06.2017
As we have discussed in class, your homework for the next 2 weeks (your work should reflect this time given!) is to put together a Science project for the Castleview Science Fair on the 28th of June. You are to produce something USING science or create an experiment to SHOW science. You can work independently or you can work in groups. There will be no time given in school to complete these science projects.
This website has lots of different ideas that you can think about!
http://www.iflscience.com/chemistry/unfinished-20-fun-science-experiments-you-can-do-home/
*****NOTHING DANGEROUS PLEASE*****
12.05.2017
You have been excellent Celts and Romans this week and you all showed off your historical knowledge well. For your homework this week, we would like you to write a poem based off of picture that you find online. Think about what kind of photographs or paintings would enable you to write most descriptively. Perhaps a landscape or a seascape?
Your poem does not have to rhyme but you can use rhyme if you wish.
Some ideas could be found here:
http://www.cntraveler.com/galleries/2015-11-27/the-50-most-beautiful-places-in-the-world
05.05.2017
Your homework this weekend is to prepare for your Roman VS Celt battle! The battle is about who deserves to rule Britain. Please come up with 5 to 6 points that you could use in the battle. Remember to think about:
- Counter arguments
- Why YOUR side deserve it
- Why the other side DON'T deserve it
You don't want to let your side down with poor arguments! You must get ready and be prepared. If you are stuck for points, you only have to search the internet for 'What the Romans did for Britain' or 'What the Celts did for Britain' etc.
Please bring these points in on a piece of paper to share with your team.
ALSO REMEMBER TO BRING IN A T-SHIRT OR HOODIE THAT REPRESENTS YOUR TEAM'S COLOUR! RED FOR ROMANS AND BLUE FOR CELTS.
28.04.2017
Your homework this weekend is to learn a new poem off-by-heart to present to the class next week. Please learn one that you have not learnt before. It must be a rhyming poem and be at least three to four stanzas long. THIS IS A FOCUS ON YOUR PERFORMANCE. You must read i with expression and take note of the punctuation in the poem.
There are lots of examples of poetry readings on Youtube! Perhaps you can use one of these to help you learn a poem.
This link will take you to a website where you can learn how to recite poetry like a superstar! http://www.poetryoutloud.org/poems-and-performance/tips-on-reciting
21.04.2017
We hope everyone had fun at Condover and at school over the last week! Your homework is to complete your Boudicca project and learn your spellings for next Friday. Spellings can be found in the last homework update (from before Easter).
30.03.2017
Well done for a fantastic Spring term! You have experienced so much, including making Mars Pods, meeting a future Mars colonist, learning about Romans and Celts and creating magnificent portraits in the style of Sandhi Schimmel.
For your Easter homework, we would like you to do a project on the Celtic warrior Boudicca. This could be in the form of:
a model of Boudicca (maybe a hill fort with her people!)
a fictional story
an information booklet
a PowerPoint
NO COPY PASTE FROM THE INTERNET! WE WILL KNOW!
Remember, this is a two week homework so please represent this in your project. We will be so impressed with excellent projects that show you have taken your time, thought carefully and have chosen an interesting way to present it.
Have an amazing Easter break and enjoy your time off! :-) Stay safe!
24.03.2017
Homework: Research Boudicca and make a fact file of this Celtic warrior.
10.03.2017
Please think about all of the E-Safety information you have talked about this week and make sure you are always being safe online. There are lots of websites out there to search that will tell you even more information that will help you with being sensible and wise on the internet.
http://www.safetynetkids.org.uk/personal-safety/staying-safe-online/
http://www.kidsmart.org.uk/beingsmart/
Your homework this weekend is to research Celtic life in Britain. You can research:
- what they ate
- what they wore
- what tools they used
- where they lived
- why they were called 'the Celts'
- their history (Perhaps create a timeline? That would be awesome!)
- what jobs people did
- when they lived
- where they lived
- what their education was like
- what they were like (peaceful/violent)
If you can find out information for all of these things, we would be so impressed. Please present your information on a poster/as a booklet. Do not bring in the information on a scrap piece of lined paper. Take pride in your homework.
Spellings (to be tested 17.03.2017)
03.03.2017
For your homework this weekend we would like you to create your front cover for your topic book. Our topic is called 'Celts and Romans in Britain'. That is your title for your topic, not just 'Celts and Romans'. You will need to do some research to create an effective front cover.
http://resourcesforhistory.com/#gsc.tab=0
http://primaryhomeworkhelp.co.uk/celts.htm
http://www.bbc.co.uk/schools/primaryhistory/romans/invasion/
24.02.2017
It has been lovely to have you back after your exciting half term off! Your homework is to find your own piece of artwork (it can be anything!) and write an advert on it based on what we have been focusing on in class.
- Introducing artist
- Where work can/has been exhibited or kept
- How the artist creates their artwork
- What the artist creates
- Final persuasive sentence
Remember to use emphasising conjunctions to stress your point and emotive language to really make your writing as persuasive as possible!
10.02.2017
Hello! We hope you have had a lovely time this half term learning all about Space and producing your fantastic Mars projects. You have done exceptionally well and should all be so proud of your teamwork and efforts.
For your half term homework, we would like you to produce a book review on your favourite book to share in our first Literature & Language lesson after the holiday. Your review must reflect the fact that you are being given more than a week to complete it. Your presentation must be of a high standard and you must include illustrations of parts of the book (perhaps your favourite parts!)
Think about discussing:
- What the book is about
- Who your favourite character is and why
- What you like about the book
- What you dislike about the book
- What is your favourite part and why
- Would you recommend it to a friend
- What kind of audience would read the book
- What you like about how the book is written
Use evidence and references from the book to justify what you have to say.
Your book review is due in the first day back.
PLEASE BRING ANY GLOSSY MAGAZINES IN FOR OUR MOSAIC WORK AFTER HALF TERM! YOU WILL NEED THEM!
03.02.2017
There are no spellings to learn for next week due to our spelling test day being on Friday which is going to be a half day.
Your homework is to sort out and complete anything that your group's project requires for the exhibition next Wednesday.
Have a lovely weekend!
27.01.2017
Please remember that your solar system projects are due in on Monday. No later!
20.01.2017
Your homework this weekend is not due in on Monday, it is a two week homework due in on Monday 30th January. You are to create a model of the solar system. You need to consider the varying sizes of the planets and then sun when creating this model. Think about what you could use to represent these spheres. Make it colourful and exciting to look at!
13.01.2017
You have now been put into your teams to plan for our 'Mission to Mars'. To be in with the best chance of producing a fantastic presentation, you need to know as much as you can about our solar system's 'Red Planet'. Use this weekend to create a fact file on Mars packed with knowledge and information so that it is of benefit to your team and also boosts your chances of success!
Websites to help you:
http://science.nationalgeographic.com/science/space/solar-system/mars-article/
http://www.space.com/47-mars-the-red-planet-fourth-planet-from-the-sun.html
06.01.2017
It has been so lovely to have you back after a long, relaxing Christmas break. For your homework this weekend, we would like you to create a fact file page about the astronomer who your class is named after. This needs to be A4 size. Please include as much information as you can as well as pictures. Your fact file must be clear and informative.
16/12/16
Hello!
As you worked so hard for our V.E day style street party, there is no homework this weekend. Although if you would like to read, this would be brilliant!
Have a lovely weekend and we will see you on Monday!
09.12.2016
Hello Year 5! For your homework you need to bake your cakes or biscuits and REMEMBER TO BRING IT IN ON MONDAY. PLEASE BRING IN A NAMED OR THROW AWAY CONTAINER.
You will also need to remember to bring your 1940s party clothes to change into before our fantastic street party. Use this weekend to remind your grandparents that it is on!
02.12.2016
We hope you enjoyed the trip on Wednesday! How are you finding living with your new family after having been evacuated? Are they nice? Are you learning new things? :-)
For your homework this weekend, we would like you to make a place mat for the street party! This can be drawn or done on the computer. It must be A4 and have a celebratory theme to it. NO Hitler, guns or tanks.
We would also like you to bring in some recycled materials to make a 'Make Do and Mend' party hat! This could be magazines, newspaper, foil containers (e.g. those that come with mince pies), sweet wrappers and old beads from broken jewellery.
Your spellings this week is to take the spellings from last week and put them into sentences that fit the context. E.g. 'The sleepy bear clambered into the cave.' You must use all of the words that you learnt from your list.
25.11.2016
For your homework this weekend, we would like you to have another go at the sentence opener sheet from yesterday. We have gone over it again as a class so you should know exactly what you're doing. Remember, you should have written 16 sentences by the end.
Here is another link to the sheet
24.11.2016
Here is your Thursday homework. Please complete the sheet and bring it in tomorrow.
LINK: Varying Openings
Use four different openings for each sentence.
23/11/16 - Copernicus
Hi Copernicus, here are the song lyrics for 'little evacuee' and 'tipperary'.
You must learn these and practise them for tomorrow.
18.11.2016
For your homework, we would like you to finalise your evacuee outfit for Holdenby Hall.
You also need to find a recipe and bring it in to show us what you will be baking for our Street Party. You could try and present it beautifully by writing it up yourself from a recipe you find. That would be lovely!
Your recipe could be for any kind of cake or biscuit. No nuts please!
11.11.2016
Hello everyone! We hope you have had a lovely week. Well done for handing in your projects; it's clear to see that you've worked hard. For your homework this weekend, we would like you to prepare for our trip to Holdenby Hall which we will be going on at the end of November.
Please can you make a National Identity Card, create a gas mask box and also look into a potential outfit that you can wear when we dress as evacuees to go on our trip!
The best boxes to use for gas mask boxes are shoe boxes! Try your best to make them look authentic, which means you're going to need to do some research!
Here is a link to a website about National Identity Cards. It is up to you to create your very own, personal to yourself, focusing on the original format from World War 2.
http://www.primaryhomeworkhelp.co.uk/war/idcards.html
Here is a link to a blank template for a WW2 Identity Card: http://paperzip.co.uk/topics/history/wwii/ww2-identity-card
04.11.2016
Your homework this weekend is to finish off your project to be handed in on Monday without fail. We will be looking at the projects together as a class on Monday!
03.11.2016
For your homework, we would like you to complete this adverb sheet. It is due in tomorrow.
21.10.2016
Hello Year 5! What a wonderful first half term we have had together. :-)
Your half term homework is to produce a project based on the area of World War 2 that you have been researching. This could be on:
- Fashion
- The Home Guard
- Military (no guns!)
- Countries involved (no Hitler and the Nazis!)
- Entertainment
- Government (e.g. Winston Churchill/Neville Chamberlain)
- Anything else
A project is not one sheet of A4 with a few bits of information. You could do an A3 detailed poster or a info-packed booklet Fill your project with pictures, photographs,colour and lots of information under subheadings!
We would like this in for the 7th of November, this gives you more than two weeks to do this!
Enjoy your break. We will see you on Tuesday 1st November!
Note: If you find an individual school shoe in your child's PE or Games kit, please could you send it back to school so that we can return in to the child who is missing a shoe.
14.10.2016
As you are aware, your half term homework is to do a project on an aspect of WW2 of your choice. This could involve fashion, military (no guns or Hitler and the Nazis please!), Winston Churchill, planes...anything you wish! This weekend, would you please plan what you are going to include in your project. This will involve researching what you've chosen! Think about:
Subheadings
Key information
We also need you to bring in a cereal box for Monday. No other type of box! Just a cereal box!
There are no spellings to practise for next week.
Have a lovely weekend!
07.10.2016
Hello Year 5! We hope you've had a fun week, enjoying the theatre group that came in on Thursday. For your homework this weekend, we would like you to research Anderson Shelters and produce a poster about them.
Find out:
- The materials used and why
- How they were constructed
- Where they would be found on someone's property
- How people received their Anderson Shelters
- The purpose of the shelter
- What you would find inside of an Anderson Shelter
Make your poster colourful and informative please.
06.10.2016
We would like you to refresh your knowledge on why World War 2 began. Think about the people and countries involved and what the various causes were. You will need this knowledge in class next week.
30.09.2016
Hello Year 5 :-) We hope you've had a great week. We have!
For your homework this week, we would like you to complete these sheets on relative clauses to be handed in Monday:
Have a lovely weekend! Make sure you have lots of fun.
23.09.2016
Hello Year 5! We hope you've had a lovely week.
For your homework this weekend, please research some of the reasons why World War 2 began, ready to use for an activity next week.
We hope you have a great weekend :-)
16.09.2016
Please see below for homework information. Complete your topic cover for Monday!
Click here to see your spellings:
15.09.2016
Hi Year 5! For your homework tonight, we would like you to draft your front cover, for our topic, 'Life on the Home Front' which will go on your Topic Book. The page will need the title 'Life on the Home Front' and it will also need your name so we know whose Topic Book is whose!
This will lead into your weekend homework which will be to produce your final copy of your front cover.
Look at images from the time, cool and appropriate fonts online and think carefully about your colour scheme. Think about colours that link in with the topic.
Due: Monday 19th September
09.09.2016
Hello Year 5. We hope you have enjoyed your first week back at school! It's been lovely to see your smiling faces again after you've all had such fabulous summers.
For your homework this week we would like you to choose 5 different materials and, on an A4 or an A3 piece of paper, draw/take pictures of things around your house that are made out of these different materials. Group the items on the paper and label what they are and what their function is.
(You can use images from the internet).
Please make sure you are reading this weekend.