Online Safety
Hello Castleview Children!
Welcome to the Online Safety Page!
We have created this page to help you learn more about keeping safe online. Whether we are gaming, chatting or just searching, it's important we know how to always stay safe online. Check out the information and Online Safety Games.
Worried about something you have seen online?
If you have seen something that you feel is offensive or you have seen harmful material online, no matter where it is, please use the button below to report it.

The Report Harmful Content button is a quick and simple method for helping anyone to report offensive or harmful material online, no matter where they are.
Worried about something that's happened online?
Has someone done something online that has made you or a young person you know, feel worried or unsafe?


1) Speak to an adult you trust - either at home or at school.
2) If serious, you can also Make a report

to a Child Protection Advisor from the company CEOP, who have experienced adults ready to help.
Click the

report button

below to make a report.
Childline – a free, private and confidential service where you can talk about anything. We're here for you online, on the phone, anytime.
You can talk about anything. Whether it's something big or small, our trained counsellors are here to support you.
Think you know how to stay safe online?
Click this link for the
ThinkUKnow

website. Select your age.
Play their Games and Watch their Videos....

...Think you know it all? You may have to think again!
The "Thinkuknow" website is brought to you by the Child Exploitation and Online Protection (CEOP) centre. (http://www.thinkuknow.co.uk/)
ONLINE SAFETY RULES
Take a look at our online safety rules. We have a continuous focus on Online-Safety at Castleview and in the Autumn term all children in KS1 & KS2 will have revised the rules on how to stay safe online and continue to do so throughout the year. These rules also appear every time a child logs in to their school computer to remind them how to conduct themselves online. The children have also all signed the Castleview Online Safety Agreement.
Online safety poem by Eeasha (Digital Leader)
You know when you got that feeling,
And something is not quite right,
Well do not worry,
Please stay calm,
And don't get a fright!
When someone's being mean,
And you don't like them at all,
Do not fight back,
Tell someone,
And try to maintain it all.
Websites are fun places to be,
But not when people are mean,
Tell an adult,
Keep it cool,
And remember; stay safe.
Best of the Rest!
Check out the below links for the BEST Games, Stories and Information sites to help you have fun and stay safe online!


Want any other sites added onto this list? Let your Digital Leader know :)
A new and exciting interactive online security game! Cyber Sprinters!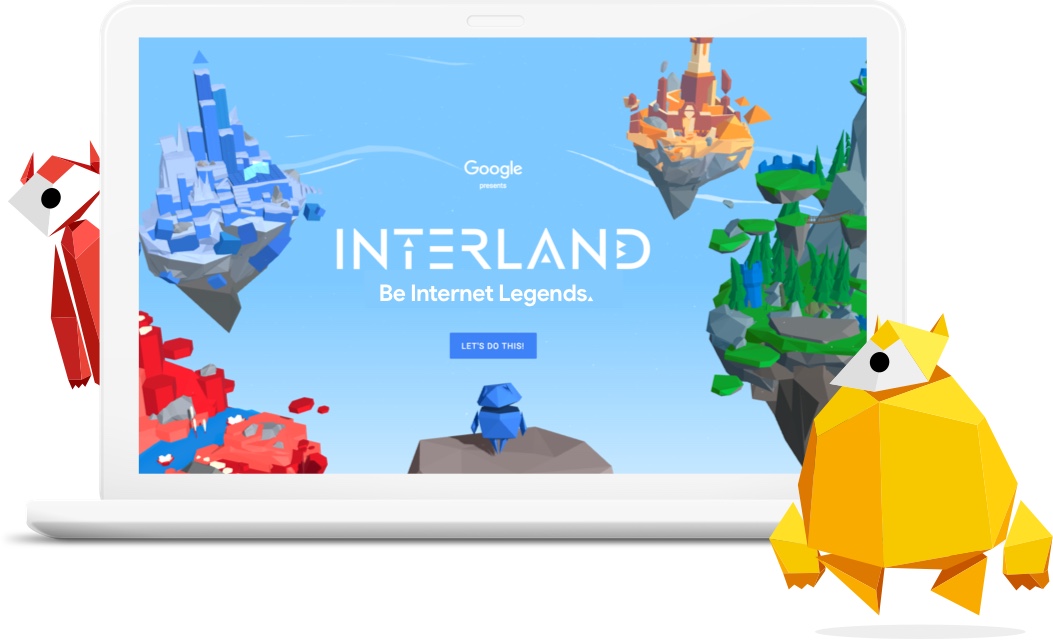 Be an Internet Legend and play Google's INTERLAND
"A place to help you boss your life online!" BBC Own It has lots of amazing resources, as well as great videos about how to safely use: vlogging, gaming and social media.
Have you read 'DigiDuck' eBook? Click here
Have you read 'The Adventures of Smartie the Penguin? Click Here
Test your Internet safety knowledge with Hacker and help the Horrible Histories gang stay safe online.
(http://www.bbc.co.uk/cbbc/topics/stay-safe)
Kidsmart is an award winning practical internet safety programme website for schools, young people, parents, and agencies, produced by the children's internet charity Childnet International.
(http://kidsmart.org.uk/default.aspx)
News items from around the school
Online Safety Committee (July 2022)
All good things come to an end. It was the final online safety meeting of the year with our current Year 6 digital leaders. We reviewed all the activities we have done over the year and reflected on their value and feasability going forward. Our very professional Digital Leaders also gave their suggestions and ideas for plans going forward next year. These have been taken on board and will be implemented next year! Watch this space!
Thank you to everyone who was a part of the Online Safety Committee this year!
Internet Safety Leavers Workshop by Google's Internet Legends (July 2022)
Year 6 took part in an Internet Safety Workshop in preparation for secondary school. It was led by Google's Internet Legends, who specialise in reaching out to primary schools in preparation for transition. Our pupils took part in the workshop where they were faced with a range of scenarios and conundrums, enabling them to reflect on how to stay safe online. They learnt how to keep their password safe and secure and why this is so important. Castleview got many shout outs from the team and thoroughly enjoyed the talk, eager to find out more. It was very interesting and it was a great experience for them.
Alan Mackenzie Visit (8th June 2022)
Our online safety advisor Alan Mackenzie visited Year 5 and 6 to talk about the current trends on social media. He taught them how to be responsible and respectful online and reminded them how words can affect others behind a screen.
Online Safety Committee (1st April 2022)
The Online Safety Committee meets every half term to discuss topics relating to online Safety. The Year 6 Digital Leaders presented feedback to the committee on Safer Internet Day, which took place in February. They spoke eloquently and with great insight on the topic. Other agenda items included; the upcoming visit of online safety consultant Alan Mackenzie, Year 6 pupils setting their own strong passwords in their Gmail account and the purchasing of new online safety themed books. Thankyou everyone who gave up their time to attend.
Safer Internet Day! (8th February 2022)
This year's theme was 'All fun and games? Exploring respect and relationships online.' The Digital Leader's got the day started with an amazing inperson assembly. All children from Nursery to Year 6 took part in a range of activities with an online safety message.
Here are the highlights:-
Online Safety Review (28th January 2022)
GOOD NEWS!
Our new 360 degrees online safety plaque arrived in school this week! It will be displayed in reception. This was awarded to Castleview after our 360 Online Safety Mark review last month.
"Castleview remains at (and in many places above) Online Safety Mark benchmark levels."
At the end of the term, we underwent a reassessment of the online safety provision we provide at School. We were delighted to receive our latest report which confirmed that Castleview has been awarded the 360 Online Safety Mark for a further three years.
The report noted that Castleview remains at (and in many places above) Online Safety Mark benchmark levels.
In addition, the following positive comments were made by the assessor.
There is much evidence of greater maturity in the online safety provision and it is pleasing to read of the many developments that have taken place.

Staff and Governor training is being effectively carried out.

There is also an impressive list of training opportunities provided for the Online Safety Lead.

There is a very strong contribution from the pupils in the Digital Leader team. It is good to hear of their important role in the school, but also to note their activity out of school, presenting at conferences and being featured in articles.

I can confidently say that the commentary for the Community aspect is one of the strongest and most comprehensive I have read in any 360 review.
Be Internet Legends' Assembly (9th December 2021)
We had an amazing live assembly from 'The Parents Zone' at Google. Classes across the school had a fantastic time learning about online safety! The assembly was followed by a Digital Well-being lesson which ended with a riveting quiz. Each year group then continued with an hour of tailormade activities. All in all, it inspired the children to be safer and more confident online explorers.
Well done to our Castleview Internet Legends!
Online Safety Committee (November 2021)
The Online Safety Committee is comprised of a range of stakeholders from across the school including; SLT, teachers, governors, parents and our amazing Year 6 Digital Leader's. Members new to the committee, were extremely pleased to be presented with their committee badges. The Digital Leaders made insightful contributions on a range of agenda items including; reviewing current online safety instances, reviewing the online safety pages of our school website, as well as planning upcoming online safety events.
Online Safety Committee (July 2021)
On Thursday 9th July, the final Online Safety Committee meeting of the year was held.
The items discussed included:
Review of the year.

Review of Safer Internet Day

Review of the Alan Mackenzie visit

What actions can be taken next year.
The Year 6 Digital Leaders made some valuable contributions on how their experiences were and what we could adapt and change going forward. Their feedback was very much appreciated and will be taken on board.
As this was the final meeting of the year, we take this opportunity to wish our Year 6 Digital Leaders every success in their future endeavours.
Wednesday 16th June 2021
Safer Internet Day!
The children across the school learnt the latest advice and tips, which involved creative planning from the teachers and digital leaders. All the activities helped the children to think about how to have a safe and have a positive time online.
Here are some highlights:-
Alan Mackenzie Visit.
On Wednesday, our online safety advisor, Alan Mackenzie visited Year 5 and 6 to talk about current trends on social media and talked to our oldest pupils about ways to stay safe online under the theme of 'Personality and Identity'.
Online Safety Committee (May 2021)
On Thursday 13th May, the Online Safety Committee reconvened, after an enforced break due to Covid 19 restrictions. Sadly since the last meeting, Helen St Ledger resigned her governor position. The committee wanted to thank Helen for all her support over the past three years. Pinky Sandhu and Prakash Beegala have agreed to step into the role of governor representatives so they were welcomed to the committee and presented with their Online Safety Committee badges by Year Six Digital Leaders.
Agenda items included:
A review of school policies (Online Safety, Email and Password policies)

TSI Tech support

360 Online Safety Award

Alan Mackenzie Online Safety Advisor visit

Online Safety instances
The Year 6 Digital Leaders presented a fantastic review into the Castleview website and websites from a range of other local schools. The adults were extremely impressed by the quality of their contributions. The review was to provide feedback to Mrs Armstrong, who is heading an upgrade of our current website.
Online Safety Committee Meeting (November 2020)
On Thursday 5th November, the first Online Safety Committee meeting of the year was held. There was a packed agenda, items discussed included:
The role and responsibility of the committee

The terms of reference for 2020

Acceptable use policies for staff and children

A review of the Goggle Legends Online assembly

Online Safety instances
The Year 6 Digital Leaders made some fantastic contributions. The highlight of the afternoon was the presentation of brand new committee badges. The staff, including Mrs St Ledger (governor) who received hers virtually, were particularly excited to be awarded a badge!
Be Internet Legends' Assembly (November 2020)
Castleview had its first ever live, virtual Assembly! Google and Parent Zone delivered an Online Safety assembly entitled 'Be Internet Legends.'
Year 2, Year 3 and Year 4
Year 5 and Year 6